Regular price
Sale price
$375.00
Unit price
per
Sale
Sold out
Description

Introducing the Soleil Ceramic Flat Iron – Where Beauty Meets Technology

Elevate your haircare routine with the Soleil Ceramic Flat Iron, a masterpiece of style and innovation. Crafted with precision and designed for excellence, this flat iron is more than just a tool; it's a symbol of sophistication and luxury. Experience the sheer elegance of perfectly smooth hair with every pass.

Pure Ceramic Excellence:
Our Ceramic Flat Iron boasts 100% Solid Ceramic Floating Plates, engineered to glide seamlessly through your locks, leaving behind a mesmerizing trail of silken perfection. Each strand will feel like a work of art, effortlessly transformed by the touch of our ceramic plates.

Unparalleled Performance:
Take control of your styling with the ability to reach temperatures up to 450°F. The Soleil Ceramic Flat Iron combines far-infrared and ionic technology, ensuring your hair remains healthy, radiant, and frizz-free. Say goodbye to the struggles of achieving salon-quality results at home.

Customize Your Style:
Experience the freedom to customize your look with the unique floating plates. Whether you desire sleek straightness or playful waves, the Soleil Ceramic Flat Iron adapts to your style ambitions with ease.

Precision at Your Fingertips:
The built-in temperature control allows you to tailor the heat to your hair type, ensuring safe and effective styling every time. No more compromising on the health of your hair.

Worldwide Elegance:
Travel in style with our dual-voltage capability (110V/240V), making this flat iron your ideal companion, no matter where your adventures take you. The 360° swivel cord offers flexibility and convenience for a seamless styling experience.

Elevate your haircare journey with the Soleil Ceramic Flat Iron. Discover the allure of perfectly styled, high-end hair that reflects your unique beauty. Make a statement with every strand – choose Soleil.



How to use

Using Your Flat Iron for Fabulous Hair

1. Prep Your Hair: Start with clean, dry hair. Apply heat protectant spray or serum to shield your hair from heat damage.

2. Section it Out: Divide your hair into sections using clips or ties. This makes it easier to work through and ensures you don't miss any spots.

3. Adjust the Heat: This flat iron lets you choose the heat level. Pick low heat for fine hair and high heat for thicker hair.

4. Straightening Magic: Clamp the flat iron near your roots, at a slight angle. Glide it down to your hair ends gently. Repeat for each section, but avoid going over the same part multiple times.

5. Get Creative: Make waves or curls! Twist the flat iron as you glide for different styles – loose waves or tight curls.

6. Final Touch: Seal your style with Heat Guard® Hair Spray or Heat Guard® Hair Serum. This adds hold and keeps your hair looking healthy and styled.

Enjoy your beautifully styled hair with your flat iron!
Care

Taking Care of Your Hair Tools Made Simple:

1. Keep It Clean:
Hair tools gather gunk over time. To clean, unplug and wipe with a damp cloth. Use a small brush to get rid of any stubborn bits. This helps your tool work its best.

2. Guard Against Heat:
Heat tools like curling irons need a heat protectant spray on your hair before styling. This shields both your hair and the tool from damage caused by heat.

3. Store Smartly:
Put your tool in a cool, dry spot. Don't leave it in damp places, as this can cause rust. If you can, use a holder to keep dust away.

4. Unplug with Care:
When it's time to unplug, be gentle. Don't pull the cord hard. This avoids fraying and keeps things safe.

5. Dry Hair Rule:
Heat tools and wet hair don't mix. Make sure your hair is fully dry before using curling irons or flat irons. It keeps your hair happy and healthy.

By following these easy steps, you'll have hair tools that last and help you keep your hair looking great.
View full details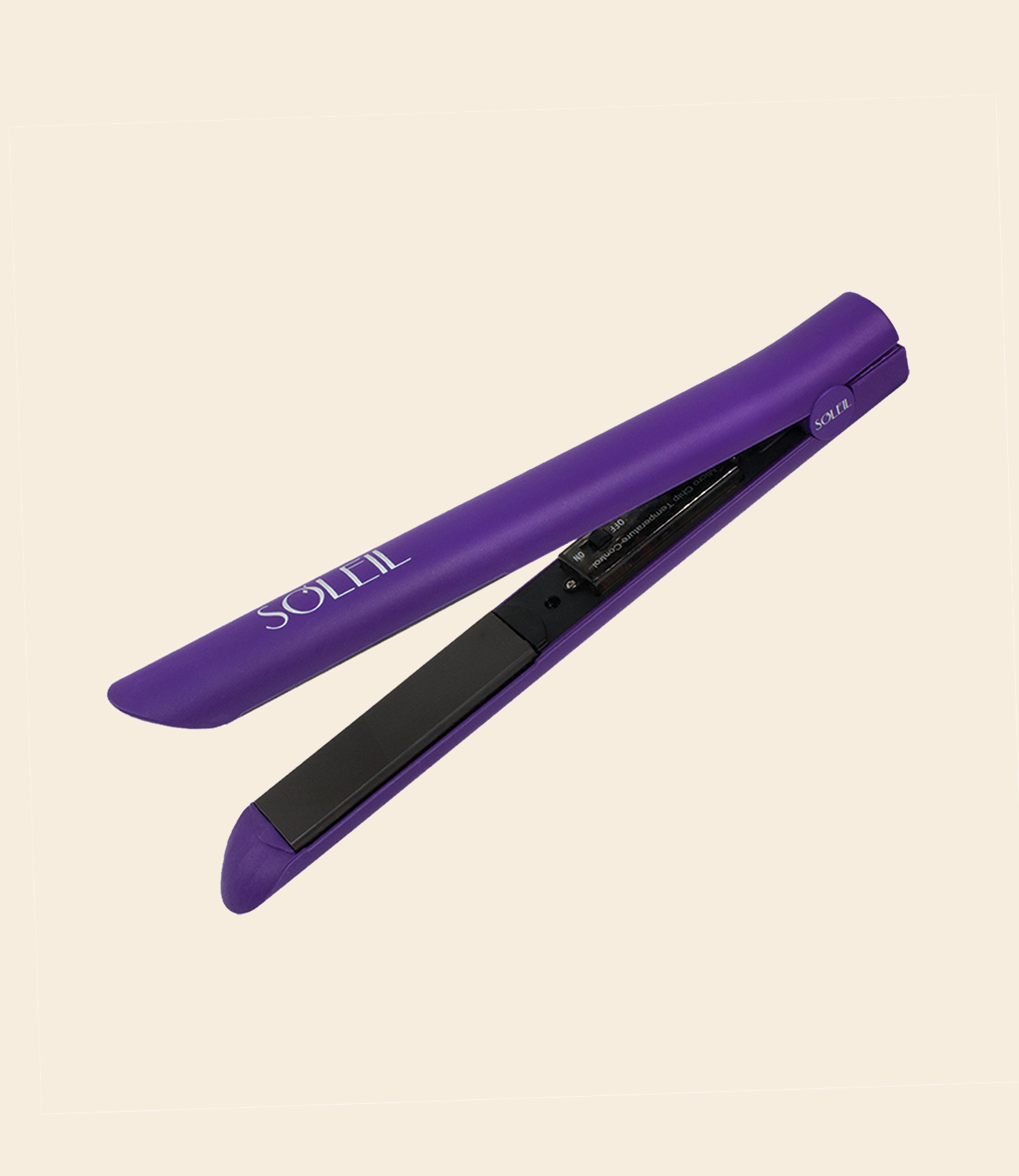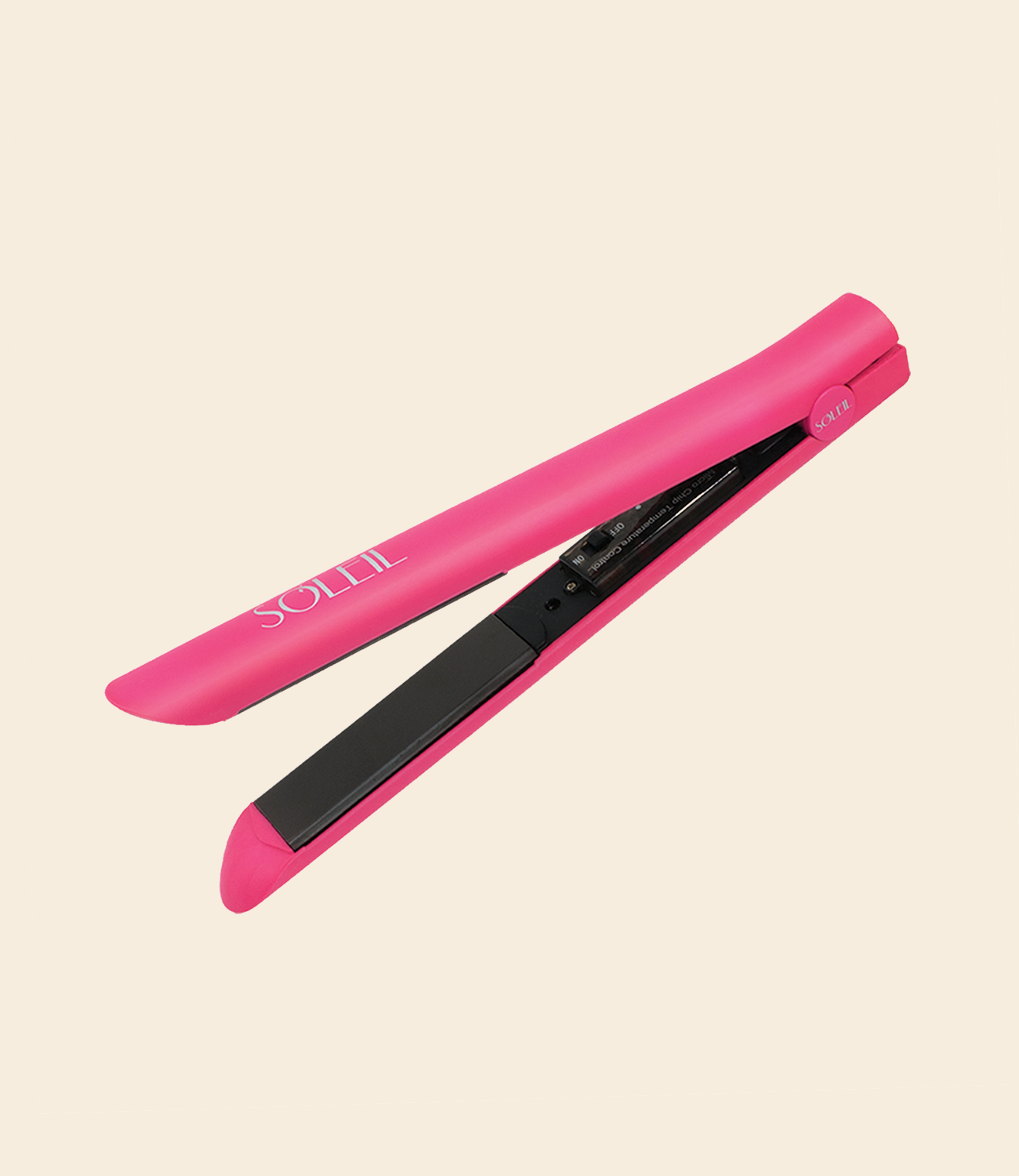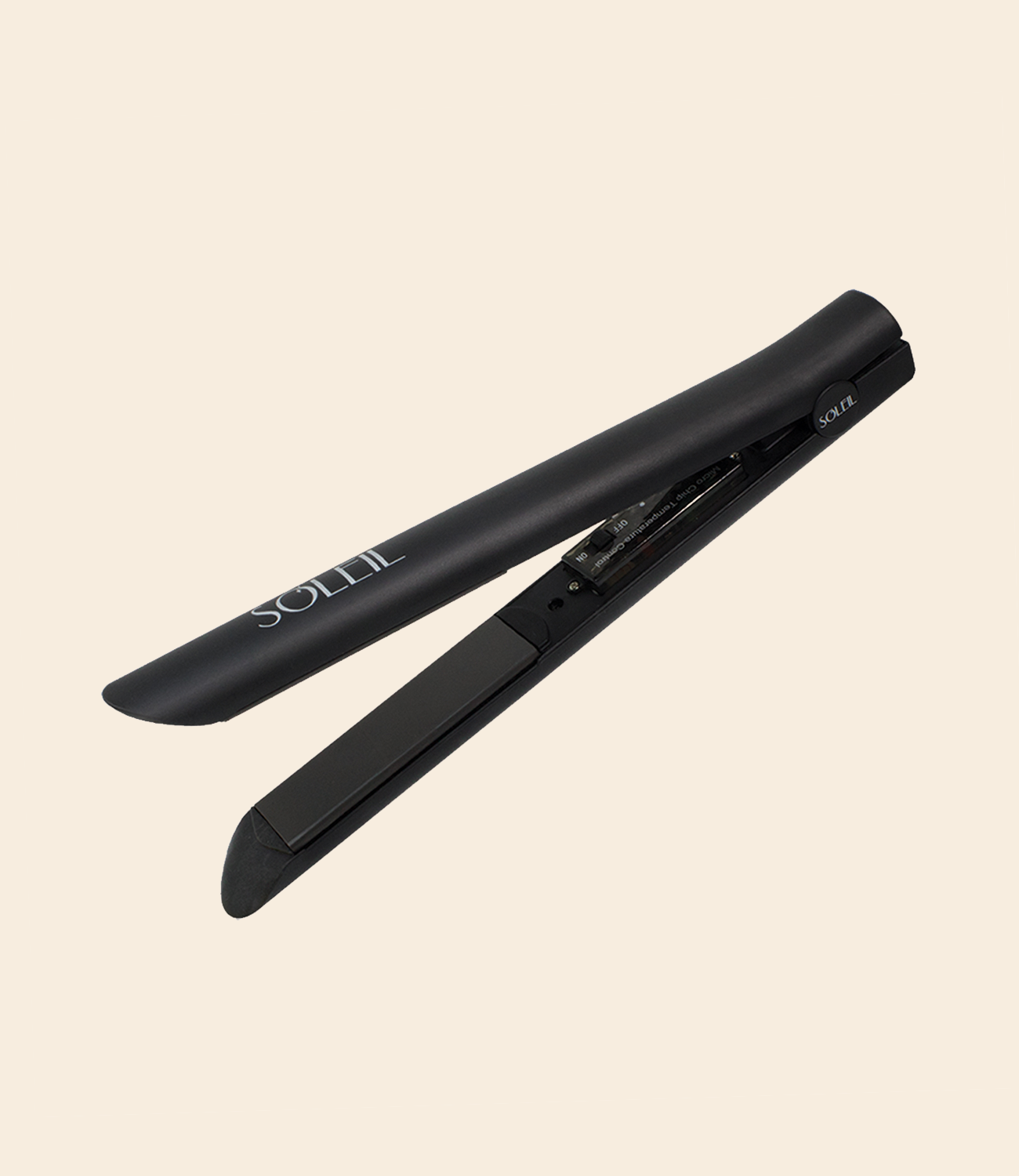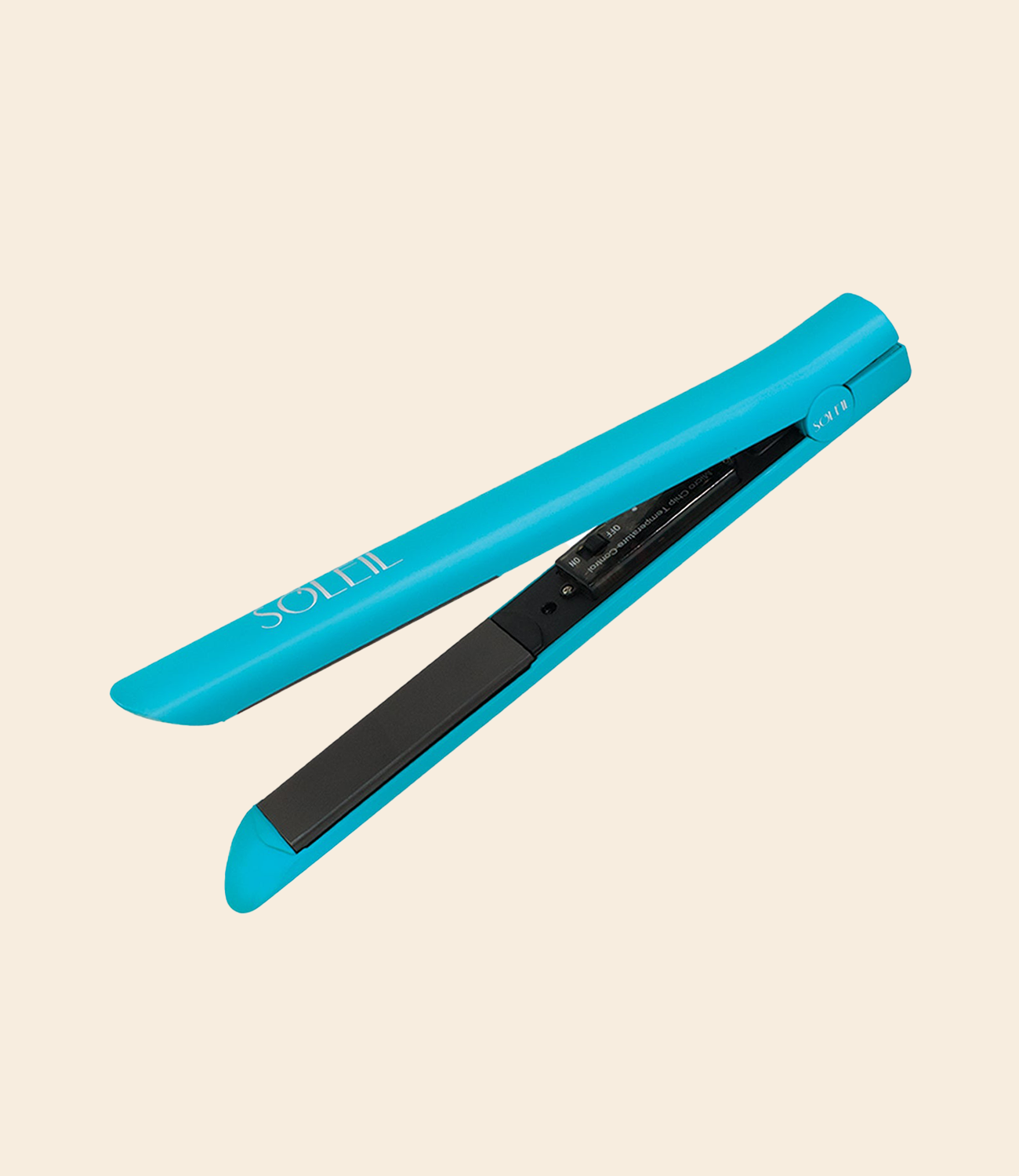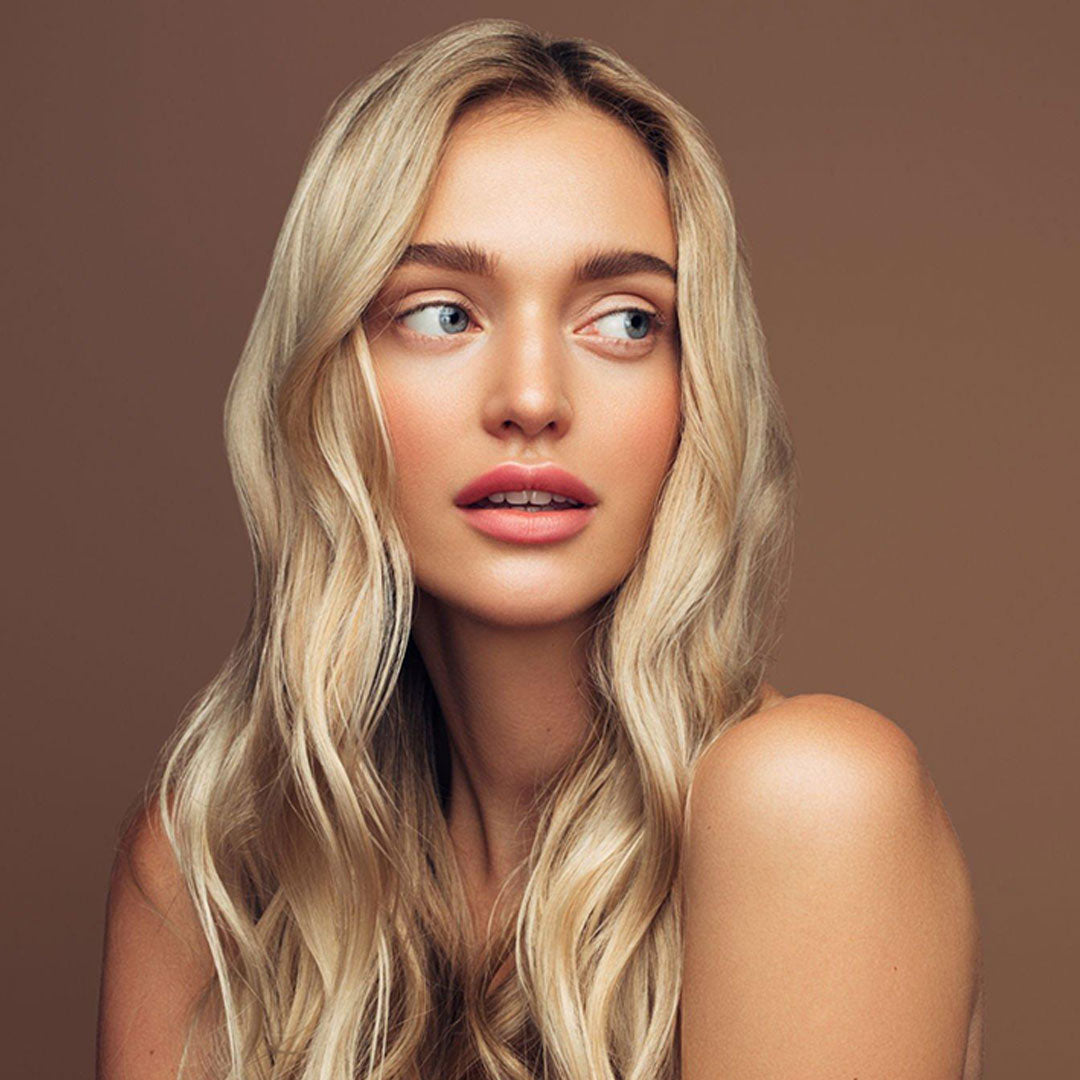 Our diverse range of tools, coupled with our innovative Infrared Technology, ensures that your beauty knows no limits. Elevate your styling experience, protect your hair, and unlock a world of possibilities with Soleil.

So, go ahead, let your hair shine like never before, and let Soleil be your partner in this beautiful journey.
See more