Regular price
Sale price
$300.00
Unit price
per
Sale
Sold out
Description

Discover the Power of Precision Styling with Every Curl

Meet the Soleil 25mm Curling Iron – your secret weapon for achieving flawless curls. Precision-engineered and designed for quick and efficient styling, this curling iron boasts a 100% Solid Ceramic / Ionic Heating Element, HEPA Infused Titanium Polished Barrel, Far Infrared & Ionic Technology, Even Heat Distribution, and a host of convenient features, including fast heating, dual voltage capability, a 360° swivel cord, and a thermal glove for added safety.

Curl Perfection in Every Strand:
Experience the art of curling with precision and ease. The 25mm barrel is ideal for creating versatile, elegant curls that last. The combination of a 100% Solid Ceramic / Ionic Heating Element and HEPA Infused Titanium Polished Barrel ensures your curls are not just beautiful but also healthy.

Lock in Moisture, Banish Frizz:
Harness the power of Far Infrared & Ionic Technology to penetrate deep into your hair cuticles, locking in moisture and taming frizz. Say goodbye to static and hello to curls that are not just stunning but also smooth and frizz-free.

Even Heat Distribution for Consistent Curls:
Enjoy even heat distribution across the entire barrel, ensuring consistent results from root to tip. Say goodbye to uneven styling, and say hello to curls that are perfect in every way.

Quick Heat-Up for Effortless Styling:
With the ability to heat in less than one minute, this curling iron is perfect for those busy mornings or last-minute styling sessions. Get the curls you desire without the wait.

Versatile Styling, Anywhere in the World:
The dual voltage capability (110V/240V) allows you to take your curling iron with you on your travels, ensuring you have your favorite styling tool no matter where you are.

Hassle-Free Styling with a Swivel Cord:
The 360° swivel cord offers flexibility and ease of use, preventing tangles and ensuring a seamless styling experience.

Thermal Glove for Added Safety:
Your safety is a top priority. The thermal glove included with the curling iron protects your hand from heat, allowing you to style with confidence.

Key Features:

100% Solid Ceramic / Ionic Heating Element: Enjoy healthy curls with gentle, even heating.
HEPA Infused Titanium Polished Barrel: Achieve stunning, polished curls that last.
Far Infrared & Ionic Technology: Lock in moisture and banish frizz for smooth, beautiful curls.
Even Heat Distribution: Say goodbye to uneven styling and hello to perfect curls.
Heats in Less Than One Minute: Get the curls you desire without the wait.
Dual Voltage: Take your favorite styling tool with you on your travels.
360° Swivel Cord: Enjoy hassle-free styling with flexibility and ease.
Thermal Glove Included: Style with added safety and confidence.

Elevate your curl game with the Soleil 25mm Curling Iron. Experience the power of precision styling and make a statement with every curl. Choose Soleil for your styling needs, and embrace the beauty of perfect curls that last.
How to use

Creating Gorgeous Curls with Your Curling Iron

1. Preparing Your Hair: Begin with clean, dry hair. Applying a heat protectant spray is essential to shield your hair from heat damage. This step ensures your curls look fabulous without compromising your hair's health.

2. Sectioning Your Hair: Divide your hair into manageable sections using clips or hair ties. This makes the curling process smooth and organized, guaranteeing each strand gets the attention it deserves.

3. Setting the Temperature: Your curling iron comes with adjustable temperature settings. Choose the heat level based on your hair type. Lower heat for delicate hair and higher heat for thicker strands.

4. Curling Technique: Start with a small section of hair. Hold the curling iron vertically, clamp it midway down the strand, and wrap the hair around the barrel. Hold for a few seconds, then release. Repeat this process for each section, but remember, less is more for a natural look.

5. Play with Styles: Experiment with different curling techniques. Wrap sections towards your face for a vintage look or away from your face for a more contemporary style. You can also vary the size of the sections and the direction of the curls for a dynamic and textured finish.

6. Final Flourish: Once you've curled all your hair, let the curls cool down. Then, gently tousle them with your fingers to create soft, bouncy waves. Finish with a light hold hairspray to ensure your curls last all day.

7. Embrace the Glamour: Admire your luscious curls in the mirror – you've created a masterpiece! Whether it's a casual day out or a special occasion, your curls are sure to turn heads and boost your confidence.

With your curling iron in hand, there's no limit to the curls you can create. Have fun experimenting and enjoy flaunting your fabulous hair!
Care

Taking Care of Your Hair Tools Made Simple:

1. Keep It Clean:
To clean your hair tool, unplug and wipe with a damp cloth. Use a small brush to get rid of any stubborn bits. This helps your tool work its best.

2. Guard Against Heat:
Heat tools like curling irons need a heat protectant spray on your hair before styling. This shields both your hair and the tool from damage caused by heat.

3. Store Smartly:
Put your tool in a cool, dry spot. Don't leave it in damp places, as this can cause rust. If you can, use a holder to keep dust away.

4. Unplug with Care:
When it's time to unplug, be gentle. Don't pull the cord hard. This avoids fraying and keeps things safe.

5. Dry Hair Rule:
Heat tools and wet hair don't mix. Make sure your hair is fully dry before using curling irons or flat irons. It keeps your hair happy and healthy.

By following these easy steps, you'll have hair tools that last and help you keep your hair looking great.
View full details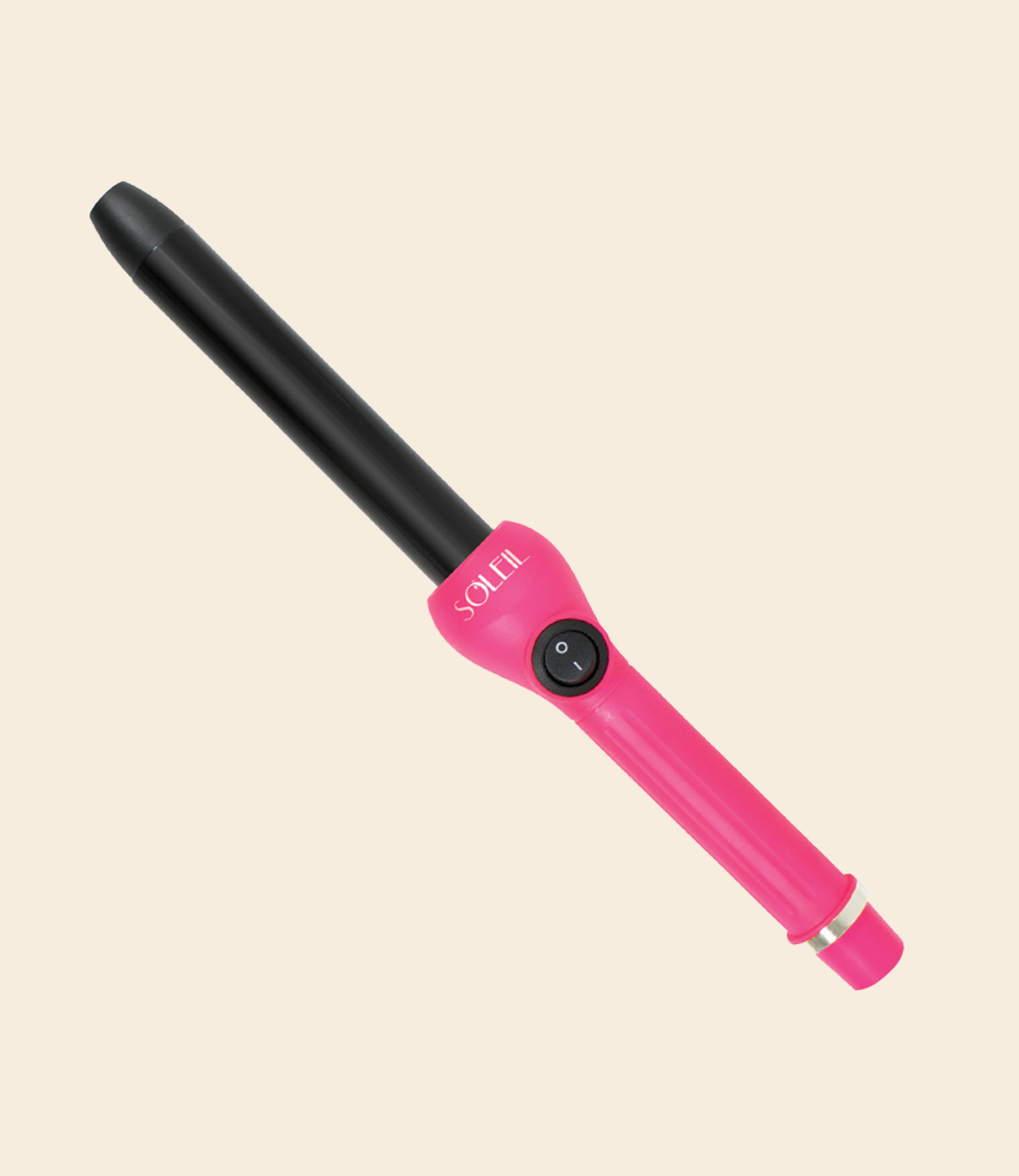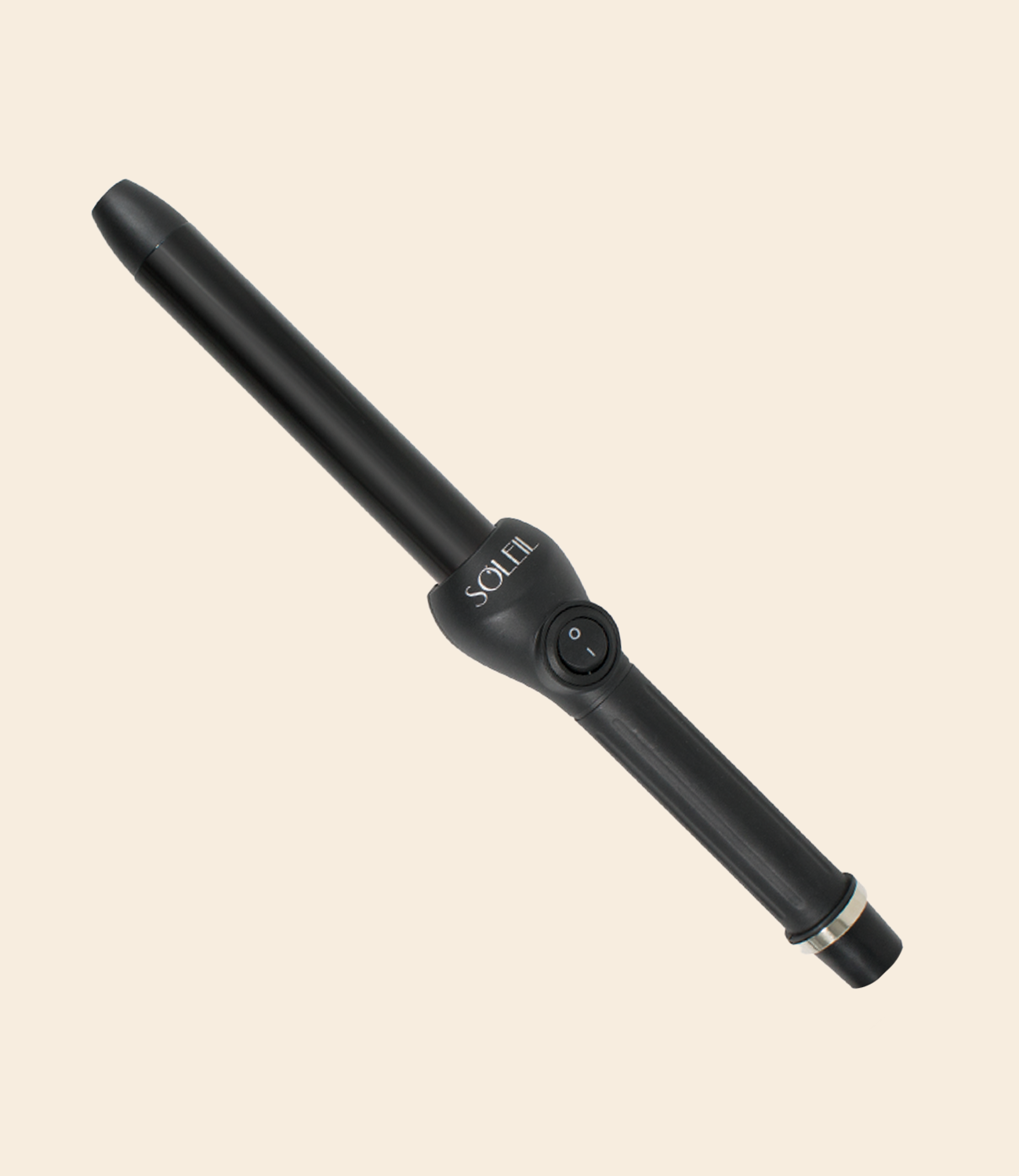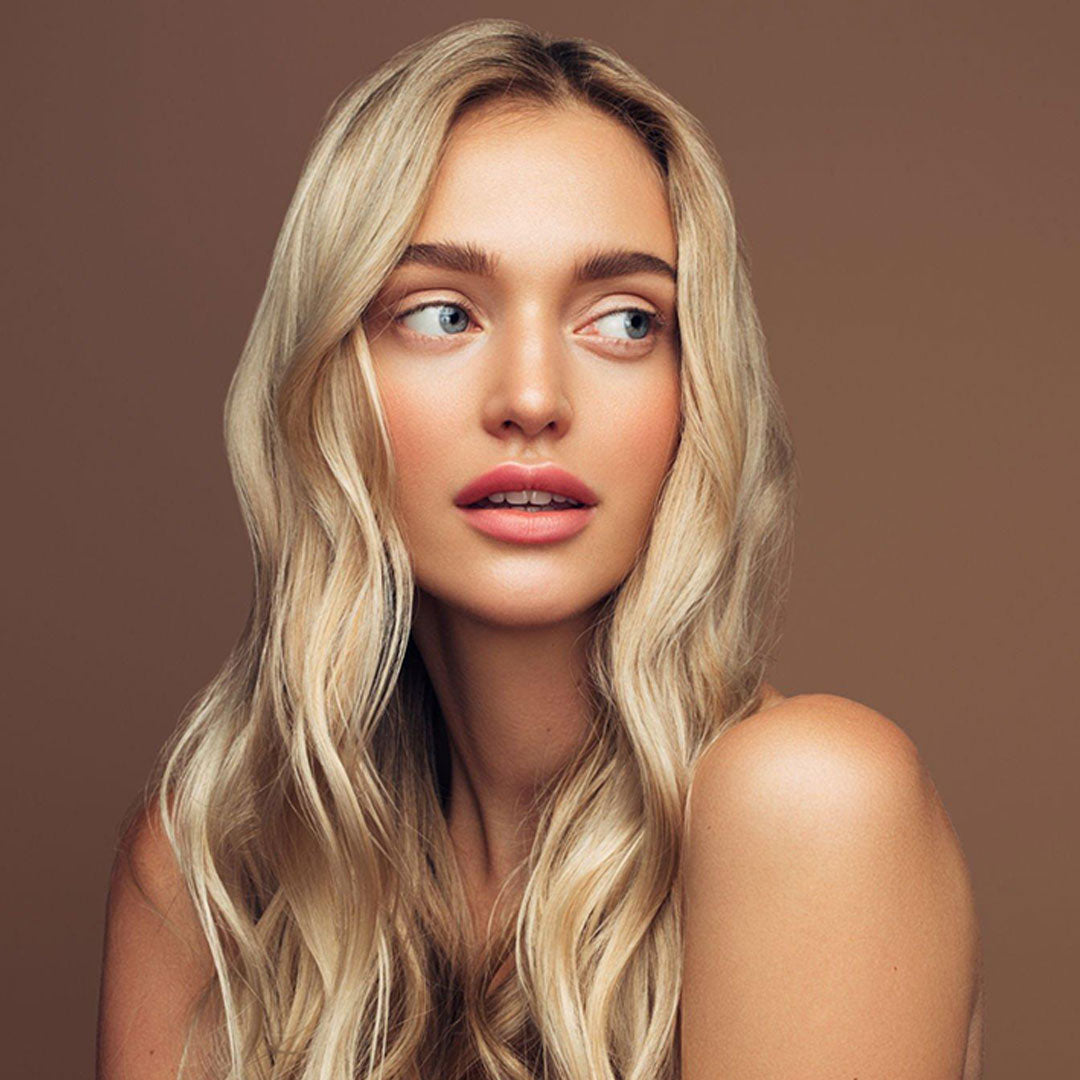 Our diverse range of tools, coupled with our innovative Infrared Technology, ensures that your beauty knows no limits. Elevate your styling experience, protect your hair, and unlock a world of possibilities with Soleil.

So, go ahead, let your hair shine like never before, and let Soleil be your partner in this beautiful journey.
See more